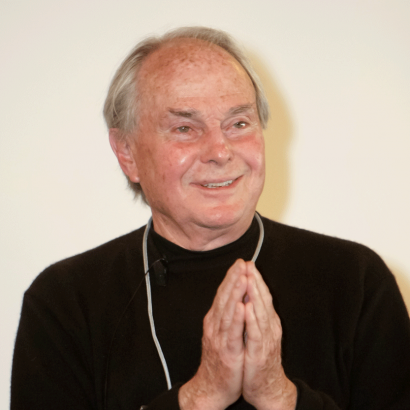 In this 2011 recording, Michael Murphy discusses the evolution of evolution itself and how various philosophies and traditions situate themselves in relation to the evolving universe. Gain a deeper understanding of the "fundamental assumption of ITP"—that our evolving souls, and deepest subjectivity, are one with the eternal soul, and through practice we can re-own our divine identity while sharing in the core adventure of the universe itself. 
This two-part audio series, recorded during the June 2011 gathering, ITP and the Evolution of the Soul, focuses on how we can align ourselves with this eternal part of our nature. By being more aware of what our evolving soul brings to this life, we are better able to participate in the yoga of the cosmos itself. 
Click here to listen to Part 1 of the recording on Soundcloud.
Click here to listen to Part 2 of the recording on Soundcloud.
Library Categories
ITP Presentations and Workshops