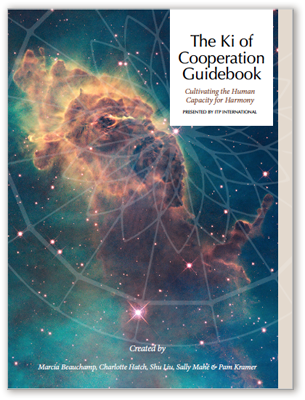 The Ki of Cooperation is a training program that builds confidence and competencies for cooperation across boundaries. Cooperating across differences is a practical imperative. To cooperate as global citizens takes skill, resilience and daily practice.
The Ki of Cooperation program consists of a training and global cooperation guidebook that provides spirit, content and activities rooted in an integral learning approach and experiential practices based on Integral Transformative Practice® (ITP), a research validated program developed in 1993 by George Leonard and Michael Murphy, for personal and social transformation.
Contact Pamela Kramer for more information. Stay tuned for this program in 2022.