If you're looking for a deeper understanding of Integral Transformative Practice and how to apply it to your daily life and career, our team of teachers can design custom coaching sessions, workshops or weekend retreats to help put your practice into action.
An ITP coaching session can enhance:
Personal and professional growth
Conscious communication skills
Strategies for navigating life's daily challenges
Your evolving growth and cultivation of expanded capacities
Browse our customized offerings below for ITP International's integrated approach to help you, your ITP group or business team realize ongoing positive growth in an engaging and experiential workshop.
For more information about booking a consultation or workshop, contact us! We'd love to connect with you.
Workshops
Browse our customized offerings below for ITP International's integrated approach to help you, your ITP group or business team realize ongoing positive growth in an engaging and experiential workshop.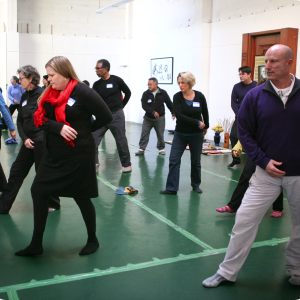 Power of Practice Workshop: An Integral Approach to Realizing Your Potential
Gain a deeper understanding of Integral Transformative Practice and its teachings in action. If you are an ITP group leader, this workshop is a great way to set the foundation for your transformative community.
Non-strenuous movement
Meditation and relaxation techniques
Clear intentions around direction, development and performance
Mind/body exercises to increase vitality, personal empowerment and joy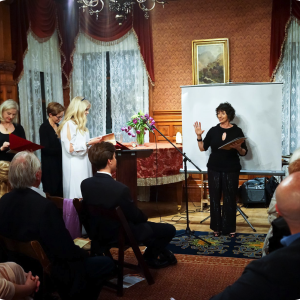 Integral Leadership Workshop
We're all leaders with unique talents and gifts to share with the world. Now, more than ever, positive leadership skills are required to create a world that is peaceful and sustainable. Tap into the passions that move you on the deepest level and explore your soul-based leadership potential.
Engage in experiential exercises and meditation to gain clarity about your goals
Create a clear vision related to your leadership and gifts to share from the inside-out
Form a personal plan for transformation supported by integral practices 
Envisioning and Authoring Your Life Workshop
We author our lives every minute through conscious and unconscious thoughts and actions. When we operate from this unconscious state, we lose sight of our goals and untapped potential. Being intentional in the story we want to create in our lives is critical to live a conscious and fulfilled life.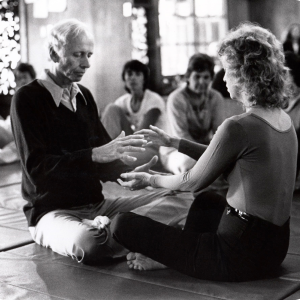 Leonard Energy Training Workshop
Based on the practice of aikido, Leonard Energy Training (LET) provides a platform for increasing awareness, identifying reactive patterns and practical applications to navigate life's challenges.
During this experiential workshop, your group will learn:
Methods of balancing and centering and responding to daily "hits"
Exercises to help open you to new perspectives
A more powerful way of moving in the world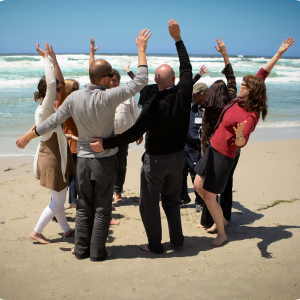 Affirmations Workshop: Realizing Your Full Potential
Crafting personal affirmations is one of the key foundations to realizing your full potential. ITP defines affirmations as clear and concise statements focusing on your best conscious efforts on transformation in your body, mind, heart and soul. This customized workshop will help you and your team identify key areas that are fertile ground for transformation and articulate your personal affirmations.
During this experiential workshop you will: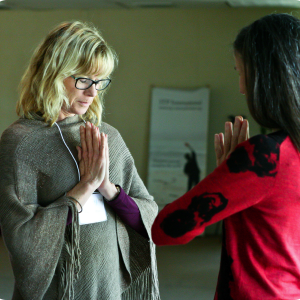 Effective Communication by Staying Current
Using ITP's commitment of Staying Current, this workshop focuses on strategies for peaceful communications and skillfully recognizing and expressing your feelings. Leonard Energy Training practices are interwoven in this workshop to reinforce the learning.
During this experiential workshop you will:
Use LET exercises to practice staying present to your emotions
Engage in role play exercises in communicating skillfully
Receive insightful feedback to help develop ongoing communication skills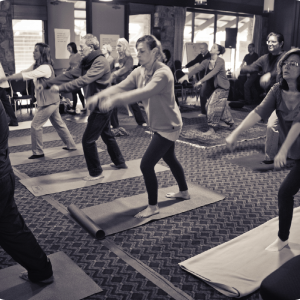 The ITP Kata Experience
The ITP Kata workshop focuses on the 45-minute daily practice created by ITP co-founder George Leonard as a form of active meditation. This is a great workshop for both solo practitioners or your local ITP group to fully immerse in the power of the Kata practice and learn how it can bring about positive growth.
In this experiential workshop you'll learn about the elements of this practice, including:
Yoga
Strength training
Tai chi
Breathing and relaxation techniques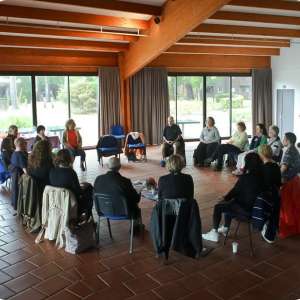 Mindful Meditation for Transformation
This meditation workshop focuses on a variety of contemplative stillness practices in the ITP tradition, combining a disciplined observation of thoughts, feelings, impulses and sensations, with a natural awareness of a force beyond the individual self.
In this workshop, you'll explore:
The benefits of meditation
The essential role of stillness in your transformative practice
How meditation feels in body, mind, heart, and soul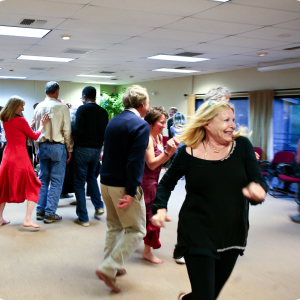 ITPX: Expand Your Capacities
Engage in a mini ITPx program, designed to facilitate the realization of your full potential, inspired by the studies shared in The Future of the Body by ITP co-founder Michael Murphy. This program blends scientific research, theory and practice to help set the foundation for your supernormal capacities to emerge.
Experience practice techniques guided by ITP's guidelines
Learn about research on the presence of the supernormal capacities in each of us
Engage in techniques that foster the blossoming of our extraordinary nature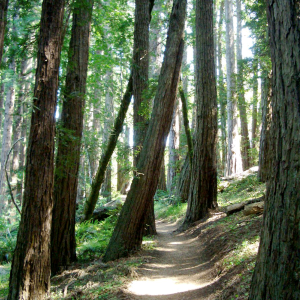 Navigating the Road to Renewal
This weekend experience, along with follow up Zoom sessions and individual coaching, aims to deepen your sense of direction and focus your energy in ways which positively impact you and your world.
Get clear on priorities by exploring where you are now and where you truly want to be with personalized support
Develop a forward-looking Navigation Plan along with daily practices for remaining balanced, vital and healthy
Find purpose, stability and renewal in times of change