SF Film Center, The Presidio, San Francisco, CA
39 Mesa St.
San Francisco, CA
Is your life an expression of who you really are?
Did you head down one path and feel it's time to find another?
Do you need a clear view of what's next?
Unfinished Business is about clarifying your deepest values, seeing where you are now, and discovering where you need to go next.
This is your path to deeper satisfaction and greater fulfillment.
Click image below to view short video about Unfinished Business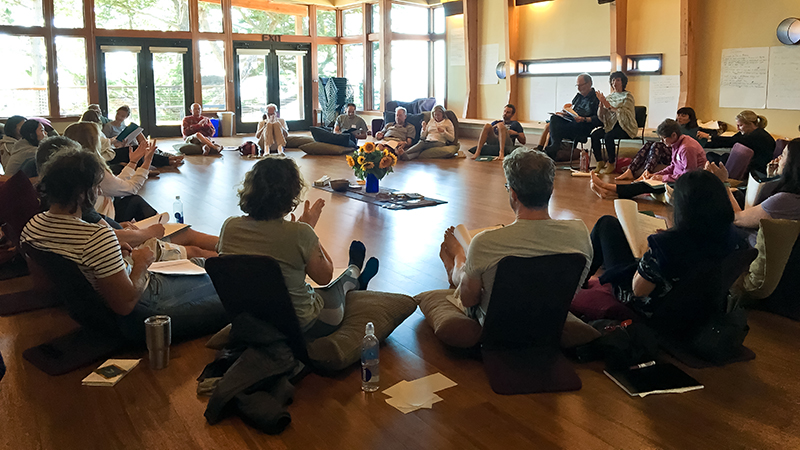 In this workshop, you will experience:
Wake up calls about who you really are at this stage and what needs to change to express the real you
Inspirational stories of people who faced the need to change, overcame barriers and moved on in new directions
Dynamic group processes to realize the best you and how you really want to spend your precious time
Mindful movement and exercises to awaken your energy and create greater flow
Concrete strategies for transforming your insights into doable action steps
The workshop includes two post-weekend video conferencing (Zoom) sessions to sustain momentum with group support. New exercises will keep things moving forward. Individual coaching is available with Pam at an additional fee.
Workshop Fee:
$375 General public
$325 ITPI members (click here to become a member or learn more)
Fee includes all program materials and lunch on Saturday
Workshop Presenters:
Pam Kramer, MS, is a performance consultant, career specialist and executive coach in the SF Bay Area. She has consulted a broad range of organizations, entrepreneurs and individuals on attaining exceptional performance. Pam practices and teaches Integral Transformative Practice® (ITP), a personal development program created by Esalen Institute co-founder Michael Murphy and human potential visionary George Leonard. She is President of ITP International, the for-impact organization that stewards the practice and work of the founders.
Steve Edelman, JD, is a veteran of many career changes: law, television broadcasting (on-air and behind the scenes), and creator of Edelman Productions. Steve produced a wide range of programs for History Channel, HGTV, Food Network and others. He co-developed the Unfinished Business workshop with Pam Kramer, traveling the country to experience best-practices in the art of life transitions. Steve blended his unique approach to creating immersive experiences and interactive workshops with Pam's experience in training and consulting, career guidance and mind body practices to create Unfinished Business