Step on the Path of Mastery in Tulsa, Oklahoma
2018 - 2019 Mastery Program details coming soon!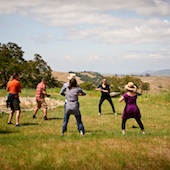 Mastery in the Heartland
If you are a practitioner living in the Midwest, our ITP Mastery in the Heartland program is a wonderful opportunity to deepen your study of Integral Transformative Practice. Join a welcoming community of practitioners dedicated to positive transformation in body, mind, heart and soul. 
Mastery in the Heartland Includes:
60 hours of in-person, experiential learning accruing over 4 weekends of training and taught by ITP International Mastery teachers
1-2 hours of coaching per month, by request
Monthly group conference calls for ongoing support within the ITP commitments
A chance to connect with an inspiring and dedicated community of ITP practitioners
Free copy of The Life We Are Given by George Leonard and Michael Murphy
Free copy of The Tao of Practice by George Leonard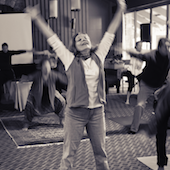 ITP Mastery in the Heartland Schedule:
Stay tuned for our 2018 - 2019 schedule and registration details! If you are interested in a weekend Mastery Program experience, read about our Mastery in the Bay weekend program opportunities for our current 2018 cycle.
---
Learn more about our Mastery Program community and why it's a powerful practice experience.
Questions? Contact us for more information about the ITP Mastery Program.