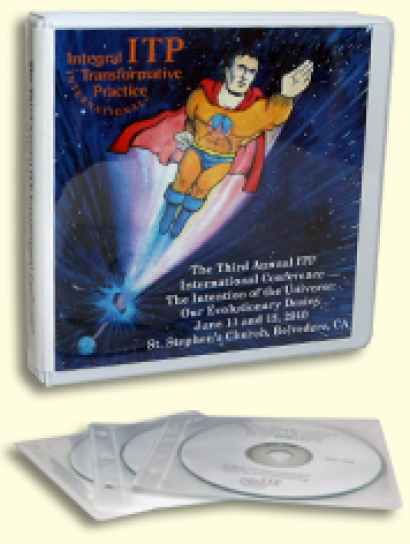 by Jeffrey J. Kripal and featuring Michael Murphy
Superheroes aren't born. They're made. That's the good news from Jeffrey J. Kripal, professor of religious studies at Rice University and author of Authors of the Impossible: The Paranormal and the Sacred from the University of Chicago Press. In these four keynote lectures recorded at our 2010 ITPI conference, Jeff explains how in every life, there are magical moments when the world resembles a movie or a novel. If we can "wake up" to the story unfolding, we can control its direction and achieve the impossible.
To support his thesis, Jeff talks about authors, artists and spiritual practitioners. Michael Murphy, co-founder of ITP and of the Esalen Institute, joins Jeff to discuss how each of us can recognize and embrace our own paranormal powers, just as the superheroes of popular culture embrace theirs. Learn how to harness your powers to create a brighter, more fulfilling future.
6-Disc CD Set, 5.5 hours
To order, please click "Add to cart," then click "your cart" or the shopping cart icon in the upper right to review and complete your registration. You may also continue shopping and add other items to your cart before completing your order.
If you are a current member of ITPI, be sure to login to receive the ITPI item rate for members. If you are not a current ITPI member, we hope that you will consider a membership today and immediately save. Additionally, you will be supporting a great organization working hard to support positive change in the world.