Honoring Lucy & Ken Piper
Tuesday, May 17, 2022 from 4:30 - 6:30 PM PDT
Online Event via Zoom
---
Click the link below to join the celebration, today, 5/17 at 4:30 pm PDT.
https://us02web.zoom.us/j/82054195959?pwd=SUtpRnhQSHFtT2ZXQ1Qvb3R3ZGNrdz09
Join us for our 9th annual For the Love of ITP virtual celebration where we will honor Lucy and Ken Piper, long-standing practitioners, great contributors and ITP Tulsa, Oklahoma, group leaders. We are grateful to Lucy for her awesome contributions as an ITP Mastery teacher, co-creator of our current ITP teacher training and development program and being a constant light of support and encouragement to all.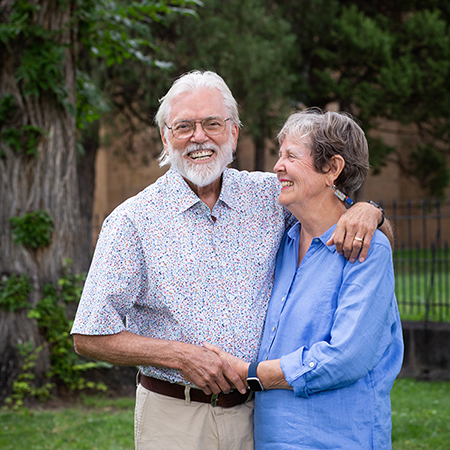 Since 2020, Ken has lovingly led ongoing Kata sessions for ITPI members and the public. He has also created and shared materials and videos analyzing the brilliance of the Kata's design. Both Lucy and Ken have presented at numerous ITP workshops and conferences and have been our gracious hosts for numerous community events and trainings in Tulsa.
Separately and together, Lucy and Ken have dedicated their time, energy and knowledge to the ITP Tulsa groups and to our entire ITP global family. We acknowledge and honor their exemplary commitment to integral practice, life-long learning and the transformative powers of an inspiring practice community.
We are motivated, now more than ever, to reinforce the powers of community and invite you to celebrate with us as we honor Lucy and Ken at our For the Love celebration, where they will be presented with the George and Annie Leonard Service Award for their amazing and consistent dedication to our community, helping to "advance the adventure of ITP" into the world. Come share the experience of this uplifting virtual gathering, contribute what you can or just be with us to celebrate the gifts of our practice and community. 
Event Details
Online celebration via Zoom on May 17 at 4:30 - 6:30pm PDT.
RSVP to our event form to be included in the welcome email that will be sent on May 13, including the Zoom link (we are not posting the link here to help keep the event secure). All are welcomed!
Ways to Share the Love
For the Love of ITP, in part, supports the expansion of our Ki of Cooperation training program, and helps ITPI offer virtual trainings and other programs for practitioners around the globe. To help us "awaken the world to its fullest potential" through ITP, consider gifting what you are able.
We have set up a memory board for all of our photos, poems, messages and good wishes for Lucy and Ken. Hosted on Kudoboard.com, feel free to access the board here, or email your personal content to Robert, to be added on your behalf.
Thank you for your ongoing support, generosity and connection to the ITP community.
"Expect nothing, be ready for anything," George Leonard said.
Event Honorees
Event Sponsors
This program is presented and sponsored by ITP International, a 501(c)3 educational non profit formed in 2005 to steward Integral Transformative Practice and the work of its founders, George Leonard and Michael Murphy.
Integral Transformative Practice (ITP) is a well-researched program designed to help people realize their greater capacities and awaken the world to its fullest potential. ITP supports positive growth and healthy change of individuals, groups and organizations through dedicated, comprehensive practice, over time.